UCC College of Business and Law Scholarships and Prizes Award Ceremony was held in the Devere Hall, University College, Cork on the 3rd April 2023.
The recipient of the Southern Law Association prize (pictured) is Hannah Jankneacht.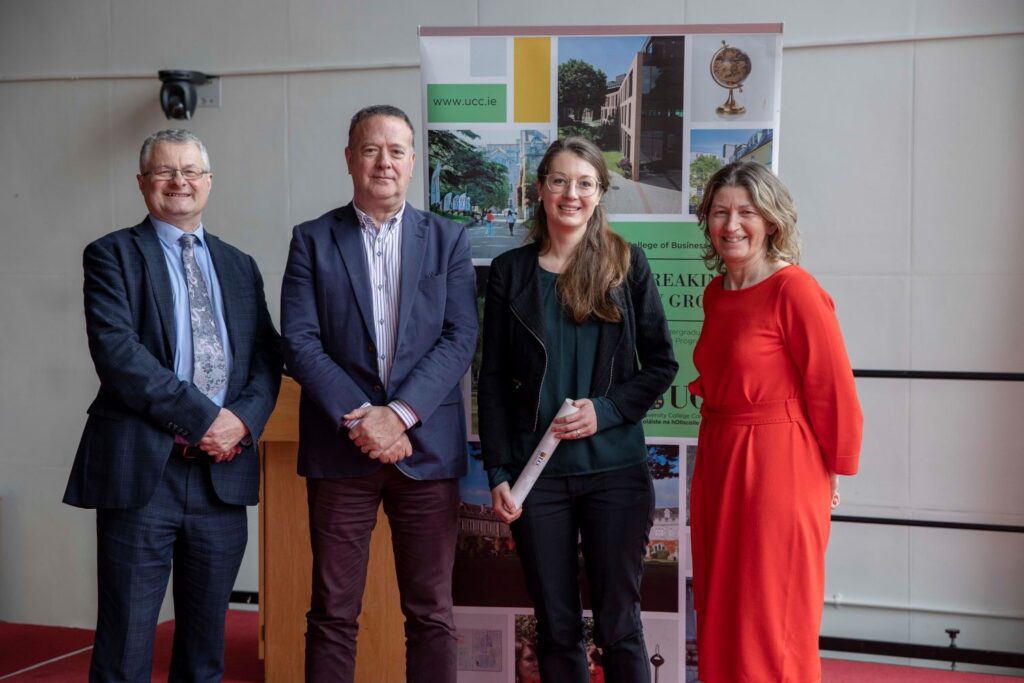 Also pictured (left to right) is Professor Mark Poustie, Dean School of Law, Brendan Cunningham, SLA & UCC Liaison Committee, Hannah Jankneacht and Professor Ursulla Kilkelly, Head College of Business and Law/Vice President Global Engagement UCC.